Paul Shawcross Travel Writing & Photography

Equipment Review
Mob: 07708 952044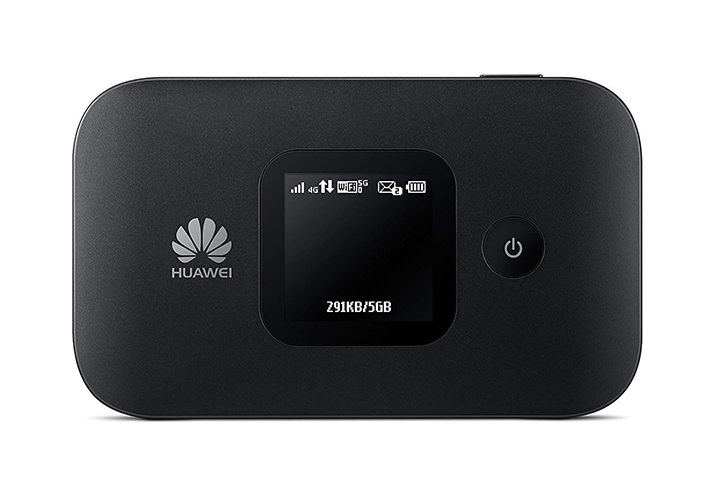 Cellhire's MiFi Device - perfect for accessing the Internet on the move!
As a photojournalist and editor specialising in travel, it is important that I maintain regular contact with my team of authors, clients and others while away from my UK base. Often this can be quite difficult, especially as I regularly find myself in remote areas of Europe where I have to rely on insecure and patchy wi-fi in cafes and hotels, (when available), in order to download emails etc.
Imagine my delight when I was contacted by Cellhire, a global mobile service provider, and asked to trial one of their MiFi devices during a couple of my trips. Could this be the answer to my internet access issues? The trips selected were a short visit to Ireland and a three week trip to France.
The device arrives by courier set up ready to go and all you need to do is enter the keyword on your smart phone and/or laptop and, as soon as you reach the specified territory, hey presto you're on-line! Easily slipped into a pocket or bag there is no bulky kit to carry.
My Irish trip began at Larne in the North with a quick visit to Belfast followed by a drive along the Causeway Coastal Route to Portrush. No problems in Belfast or Larne, as you would expect, or indeed at the small towns along the Route. The big test was at the Giant's Causeway where, apart from one small area below the cliffs when images were reluctant to download, everything worked well. Similarly, heading south west into the Republic en-route to Galway and along the Wild Atlantic Way I was able to access everything I needed without a hitch.
And so on to France, where reliable access was even more important, due to the length of my trip. Access was perfect in and around Nancy followed by the same in Burgundy and the Rhône-Alpes on the way down to Provence. Here, I know from experience that relatively remote areas such as the Camargue could be problematical, but there was no need to worry – I was able to download my mails while watching the fabled pink flamingos! On my return I was able to use the device while driving through the Benelux countries too – a handy bonus.
Was MiFi the answer to my access issues and would I use it again? Definitely! Device hire and SIM card charges could easily be covered by commissions I may otherwise miss, so I hope to make it an essential piece of kit in future.
Finally, if you decide to hire one there are two things to bear in mind: firstly remember to keep the battery of the device charged up just as you would with your phone and secondly keep an eye on Gigabytes used as even short videos use up lots of data.
Information at https://www.cellhire.co.uk/mobile-data Although Cellhire is predominantly a B2B business – ideal for business travellers - consumers who want to use one of the Cellhire MiFi + data SIM card bundles can contact the company [via the phone number given at the end of that page] to discuss their requirements. It's 01904 610610. An email address for enquiries is also given: york@cellhire.com An email address for enquiries is also given: york@cellhire.com If readers don't want to use a MiFi, they can visit Cellhire sister brand, dataroam, for data SIM cards: Home page: https://www.dataroam.co.uk/ Destinations page: https://www.dataroam.co.uk/destinations/
Twitter: twitter.com/CellhireUK
Facebook: facebook.com/Cellhire
Linkedin: linkedin.com/company/Cellhire